ESTABLISHING A "THIRD EYE" SURVEILLANCE SYSTEM TO MAKE ALL IN THE SYSTEM ACCOUNTABLE.
---
[Upgradation of Comptroller and Auditor General (CAG) falling under Article 148 of Chapter V of the Constitution]
It shall also make the system transparent and the governments efficacious and honest. It shall also help the governments establish a fiduciary relationship with the people of the land.

I propose the Comptroller and Auditor General (CAG) be upgraded and made more scientific to be able to keep "real-time" surveillance on the activities and performance of the Legislators and the Executives at the States and the Union levels and nip all wrongful acts, corruption, scams or goof-ups right in the bud.

CONCLUDING
The present Prayer to the learned Judiciary is an humble attempt to find a good mother capable of addressing these maladies in true earnest and take the gravely suffering people of India in her caring shelter. [For details of PILs >>]
ONLY THE JUDICIARY CAN SALVAGE INDIA
LET THIS OPPORTUNITY
NOT SLIP OUT OF OUR HANDS
FIDUCIARY RELATIONSHIP OF THE GOVERNMENT WITH THE PEOPLE THROUGH A THIRD EYE SYSTEM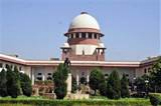 Note
The above Details are Only Biref Submissions. For Details Plesase Refer the book,"India in Chaos, Only the Judiciary Can Save Us."