---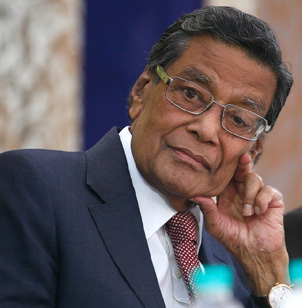 K. K. Venugopal
Supreme Court of india (Attorney General for India)
Dear Shri K.C. Agrawal, The book is a deep introspection into the maladies facing our country, and attempts to curate a solution. On a fundamental level, I would agree that the key is to establish a responsible and accountable system of governance at the state and union level.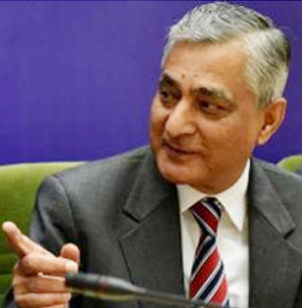 - 'K.C. Agrawal is an Engineer by Profession but a lawyer by choice. He told us about what the country has lost and what can be redeemed out of it' -Mr Justice T.S. Thakur, Former Chief Justice of India (during a seminar at India Law Institute, New Delhi, Sept. 2014)

Mr Justice T.S. Thakur, Former Chief Justice of India
- 'K.C. Agrawal is an Architect of future India'.
Ram Jethmalani
Member of Parliament (Rajya Sabha)
Senior Advocate, Supreme Court of India
Prof. Emeritus, Symbiosis College of Law, Pune
-"India in Chaos" is the impassioned out-pouring of an anguished heart of a true patriot, sensitive to the present dismal conditions of Governance.
Mr Justice M.N. Venkatachaliah
Former Chief Justice of India
Chairperson of National Commission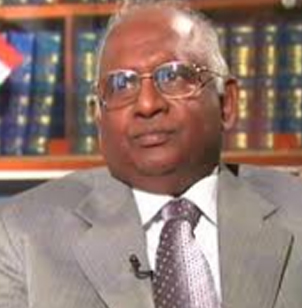 -It is an informative account spruced with the author's intent to see our country rise into the realm of prosperity for itself and its people.
I wish the author success for this work and in all his future endeavours. Mr Justice K.G. Balakrishnan
Former Chief Justice of India
11 November
-As a matter of fact while it provides much required guidance to our experts in various vital spheres of our life and to our policy makers and its implementers at different levels of our governance, it also gives much required education and guidance to the common citizens. Therefore, the book must be circulated and read widely. I wish it could also be made available in Hindi and other major regional languages to be accessible to every citizen of the country.
Prof. Dr Mahendra Pal Singh
Chancellor, Central University of Haryana
11 November 2016
- 'K.C. Agrawal is an amazing teacher who just taught in one class, what law books might take ages to teach and still
might not be as successful. . .
' Ms Rashmi Verma, an entrepreneur
(during a seminar at Faridabad)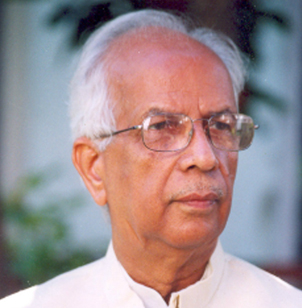 - Mr Agrawal has indeed dealt with the practical aspects of the problems facing the country. The common people of India have great faith in the Judiciary...
— Hon'ble Mr Keshari Nath Tripathi
Governor of West Bengal
(Raj Bhavan, Kolkata, 13th Feb, 2017)
- Mr Agrawal, I share your concerns. We must liberate our country from poverty, illiteracy and backwardness and secure equality in every arena of activity.I wish you high success in your endeavours.. . .
— Hon'ble Mr N.N. Vohra
Governor of Jammu & Kashmir
(Raj Bhavan Jammu, 1st March, 2017)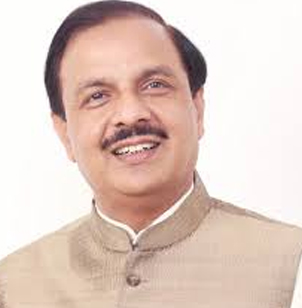 - Mr K.C.Agrawal's book is an eye opener for all. The book is useful for all strata of our society and our guardians - Legislature, Executive and the Judiciary. I would want the book be read by large people of the country...
— Hon'ble Dr Mahesh Sharma
during a seminar in Noida, August, 2014.
Now Union Minister of India.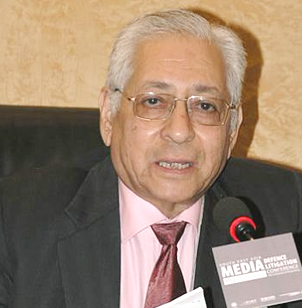 A fearless and independent judiciary is indispensable in any functioning democracy. Mr. Agrawal's book, is well researched and contains relevant material for any public spirited person...
— Hon'ble Soli Jehangir Sorabjee, Jurist and former
Attorney-General of India. (New Delhi, August 18, 2018).
- Mr Agrawal – It will not be an adulation if I say that you have authored the book at the right time. The book reflects the unshakeable faith reposed by you on the Judiciary...
— Hon'ble Mr Justice R. Mahadevan
High Court, Madras (9th June, 2017)
- Mr Agarwal your book makes an interesting reading. I am glad you have not only raised the issues,you have also suggested solutions for the problems. I am sure the book would serve as a guide to provide solutions...
— Hon'ble Justice Mr Challa Kodanda Ram
High Court, Hyderabad (4th April, 2017)
A Word from the Author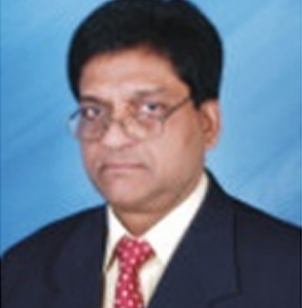 -My endeavour through this book is to reach out the truth of pathetically debilitated state of the nation to the people of the land and our concerned learned Judiciary, to establish responsible and accountable system of governances at the Union and States to first accomplishing 'liberty and dignity' for our perennially famished and suffering masses and then transforming the nation to unbounded progress and prosperity. Part 3 of the book provides necessary guidelines and road- maps to accomplishing the same.
K.C. Agrawal
Author
letter from President of India